Lanced Hearts of Lovers & Martyrs
I'm Eric, a young poet who seems to have been swept away in the Romantic Spirit of Beethoven's Symphonies, struck by the philosophies of Plato & the Poets' lyrics, burned for love like the martyrs of Rome, and can see an honest beauty in love & faith.
This blog is dedicated to my passions in Poetry, Literature, History, Philosophy, and Music, along with exploring the beauty and truth in the Christian faith-- how it rebels and transcends the ways of the world and burns it ablaze; preaches it's the Heart that counts, sings how Love endures, and that Truth is a beautiful Bride & hypocrisy a sin. It reveals that love is self-less, death is no end, and that there's no greater love than to lay down your life for your friends.
• Faith & Philosophy
• History (esp. 19th cen.-WWI)
• Poetry & Literature
• Catholicism
• Christ
• St. Justin Martyr
• Socrates
• Victor Hugo
• J.R.R. Tolkien
• Richard Wagner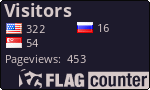 "Reason directs those who are truly pious and philosophical to honour and love only what is true, declining to follow traditional opinions, if these be worthless."
-St. Justin Martyr
powered by tumblr
seattle theme by parker ehret